3 Types of Wedding Tent Rentals You Can Find at TentWorx
3 Types of Wedding Tent Rentals You Can Find at TentWorx
Looking to have an outdoor wedding? Everyone knows that a wedding is one of the most exciting events of a lifetime, but just as they are exciting, they are also incredibly expensive. Yes, getting married is not cheap, especially in today's hard hit economy, and while you may have already paid for your 3-tier wedding cake, wedding dress and honeymoon, you still have to find the right catering, DJ, décor, and last but not least, the wedding venue. If we've learnt one thing in life it's that we can't control the weather – from pouring rain, hail, and bloodthirsty mosquitoes to a stubborn hot sun – South African weather is always unpredictable. But don't let that stand in your way – just hire a tent from TentWorx.
Contact Us on 087 944 8840 to get a Quote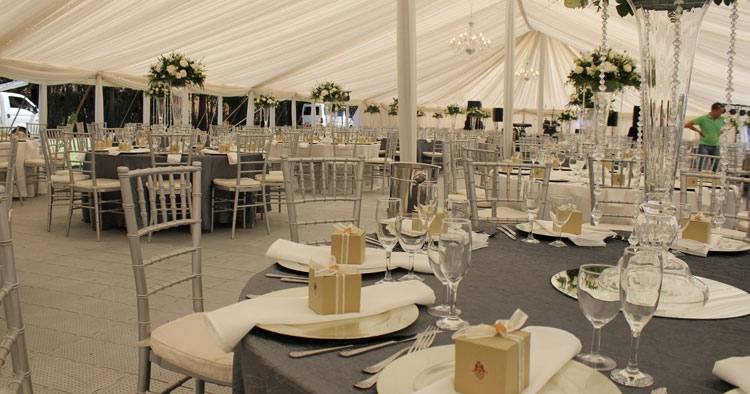 Want to find out more about our Tent For Hire Options?
Request a Call Back and one of our friendly staff members will contact you to assist.
The Spotlight is on Wedding Tent Rentals
Yes, wedding tent rentals are extremely popular nowadays, and whether you're dreaming of saying your "I dos" on the beach in Cape Town or whether you envision your guests dancing the night away in a beautifully decorated and lit up tent on a magnificent wine estate in Gauteng — there is no better backdrop than mother nature herself. But choosing the right tent rental is never easy. While you certainly can't pick your weather, you can certainly pick your tent. Here's a sneak peek at the different types of wedding tent rentals that you can find at TentWorx
Bedouin Free-Form Stretch Tents – a tent perfected over the years with modern technology, Bedouin tents are able to transform ordinary venues into inspiring spaces that will allow for a breathtaking backdrop. From organic sculpted shapes to curvaceous forms, these free-form tents can be set up on any surface and can also be attached to other tents or fixed structures to create extra space.
Frame Tents – stylish and sophisticated, frame tents have always remained a popular choice for weddings. Celebrated for their "A" shape design when erected, frame tents can be set up just about anywhere. Easily erected and spacious and sturdy – one of the greatest advantages of using this tent is that it can be attached to stretch tents, thus allowing for more space.
Marquee Tents – an old wedding favourite, marquee tents have never gone out of style. Less expensive than frame tents and Bedouin tents, marquee tents never fail in delivering an aesthetically pleasing ambience. Boasting a swooping roof with poles that hold the tent in the required shape, these tents not only allow for many guests, but they also bring a sense of security and comfort for those who use them.
.
As the leading tent rental company in South Africa with the best and most affordable wedding tent rentals, we can transform any outdoor venue into a glamorous and elegant affair with our range of quality tents. From small and intimate to colossal and grand – our tents can be found in a wide range of sizes and easily accommodate up to 1 000 guests seated on round tables or 2 500 guests seated on chairs in rows. Additionally, our marquees can also be joined together to make even larger structures.
Need help with your event?
As the leading tent hire and function hire company in Gauteng and South Africa, not only can we provide you with tents, but we can also help you put your entire wedding reception together. From the barmen, catering, chairs and covers, crockery, crystal centrepieces, cutlery, décor, draping, equipment, flooring and dance floor, floral arrangement, lighting, menus, DJ and music, overlays, stage with microphones, tables, themed backdrops and waiters, to glasses and the table cloths – we can do it all.
To find out about our wedding tent rental rates and other services, chat to us today. Whether you're tying the knot, throwing a huge party or hosting a corporate event – we have you covered.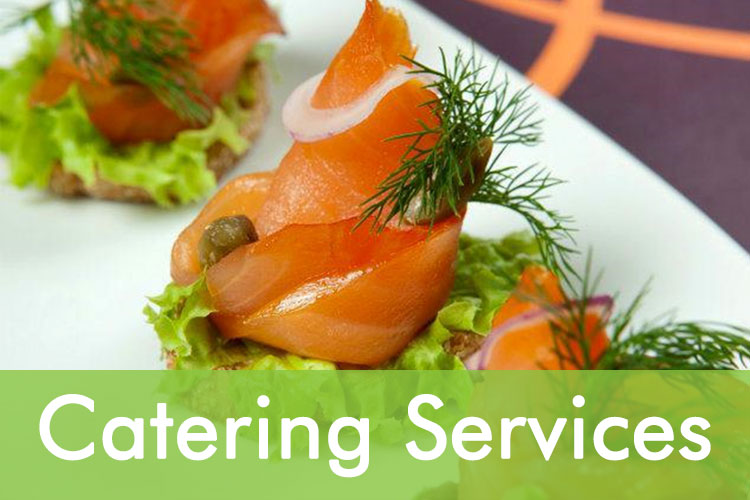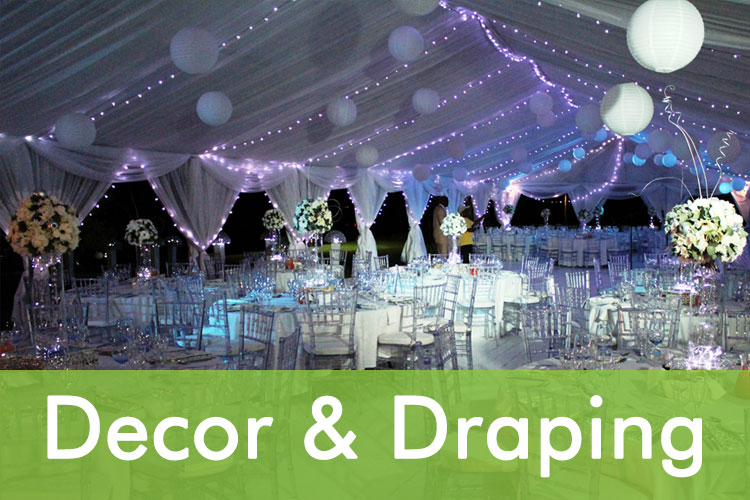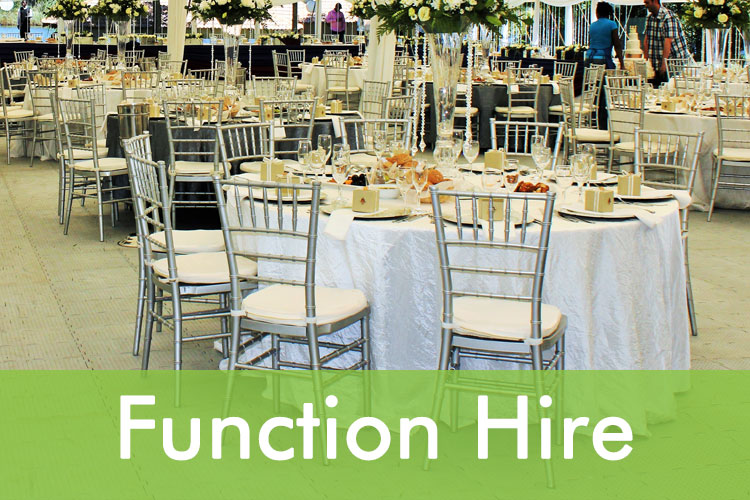 Want to find out more about our services?