4 Reasons Why Marquee Tents Make Excellent Wedding Venues
4 Reasons Why Marquee Tents Make Excellent Wedding Venues
Getting married this winter? Looking for a venue that can accommodate all your guests, as well as keep you safe from the weather? Having a wedding is one of the most important and sacred events in anyone's life, but just as it can be exciting, it can also be extremely stressful.
Besides the dress and the ring, the venue is the most important part of any wedding. As a bride and groom, choosing your wedding venue will undoubtedly be one of the biggest decisions you'll ever make together as an engaged couple. This is your once-in-a-lifetime and as an event that holds so much meaning, you want it to be fairy-tale perfect, which is why your decision should never be made lightly. But with so many potential wedding venues scattered throughout Johannesburg, where does a bride-to-be start? Start with a marquee tent. Here are 4 reasons why a marquee tent makes an excellent wedding venue.
Contact Us on 087 944 8840 to get a Quote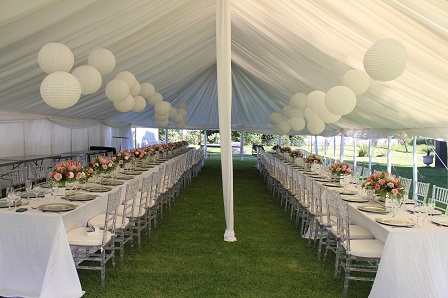 Want to find out more about our Marquee Tent Hire Options?
Request a Call Back and one of our friendly staff members will contact you to assist.
#1 Protects Guests from the Elements of the Weather – yes, it's true, not all tents are created equal and while you certainly can't pick your weather, you can pick the right tent to protect you from bad weather. A large decorated tent, generally used for commercial events, the main benefit of hiring a marquee tent is that it provides security against rain, sunshine and strong winds.
#2 Flexibility – celebrated for unforgettable outdoor experiences in different outdoor locations and settings, marquees are the most popular tent option for any type of event. Whether you're having your wedding on the beach, in the countryside, on a fancy wine estate or on the mountain – marquee tents allow you to create a tailored venue at the location of your choice. Flexible enough to be erected in most places, as long as the surface allows it, one of the greatest benefits of marquees is that they come in different sizes, so that you can fit it anywhere you want. What this also means is that there is no guest limit.
#3 Creativity in Design – boasting a totally unique atmosphere that can set a spectacular scene for every type of wedding, unlike a permanent venue, you can design the interior with your own ideas. From the draping and colour themes, to the décor and lighting – marquee tents give you the freedom to decide where you'd like the dance floor, food and the bar to go.
#4 Cost Effective – if you're looking for a less expensive and more aesthetically pleasing option, then marquee tents are going to be a huge hit. Hiring a marquee is less costly than hiring a resort, hotel or country club. In fact, when you hire a tent, you get so much more. Most tent hire companies also offer assistance with putting the entire event together, such as the décor and the catering.
Need help with your event?
We Can Help You Put Your Entire Event Together
Now that you have some excellent reasons to choose marquee tents over any other type of venue, as we see it, the only problem you have now is selecting the right tent hire company. But that can all be made much easier with Tentworx. Situated throughout Gauteng, Limpopo, Mpumalanga, North West and the Free State, not only do we hire out marquee tents, but we'll help you put your entire event together.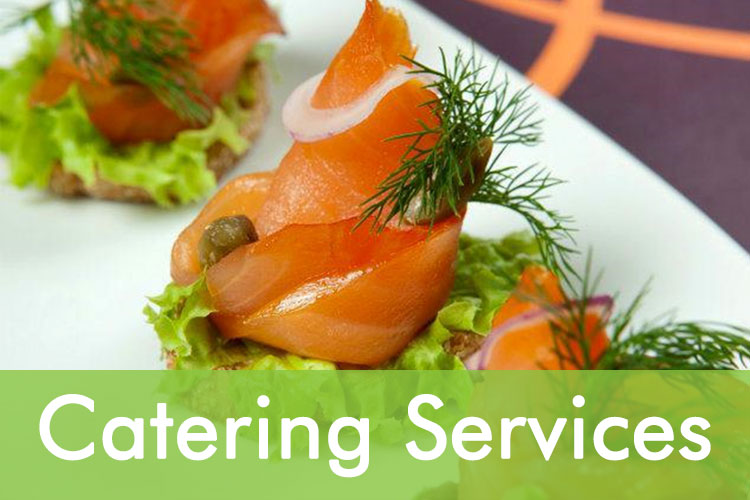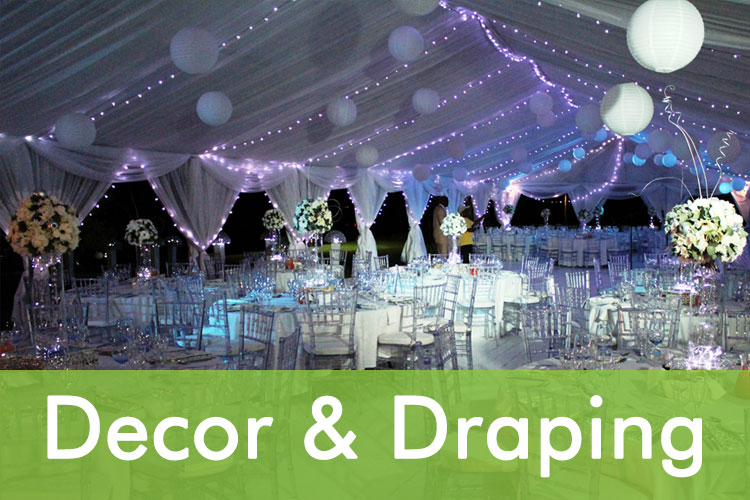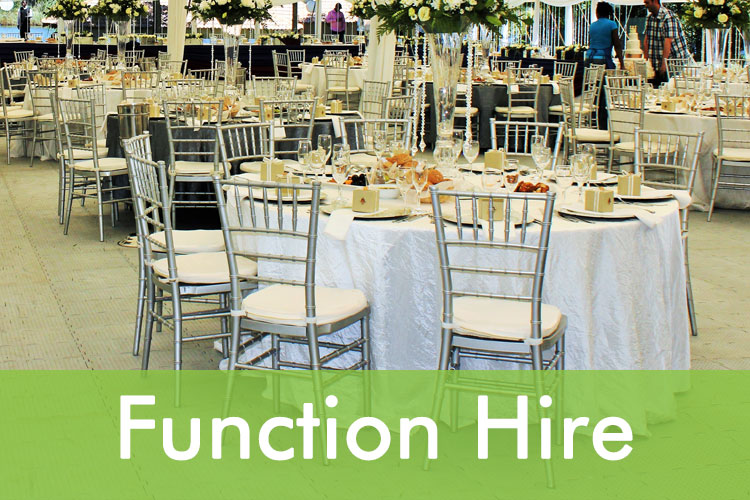 Want to find out more about our services?