5 Good reasons for hiring a tent for your next event.
5 Good reasons for hiring a tent for your next event.
Weddings aren't the only reason to put up a tent. From baby showers to family gatherings in the garden, it doesn't take much to think of ways to party. For those who love to entertain but dread turning your home into a function hall, try hiring a tent to host your party in.
Contact Us on 087 944 8840 to get a Quote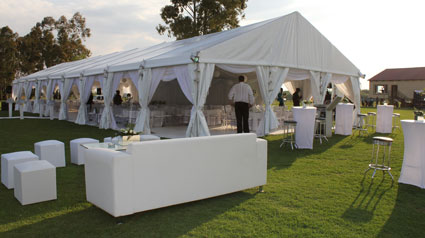 Want to find out more about our Tent Hire Options?
Request a Call Back and one of our friendly staff members will contact you to assist.
With a great variety of tents available, Tentworx can offer you professional advice to determine the right tent for your event and the space available. Tentworx also offers the option of venue hire to help simplify your function.
Still not convinced? Here are 5 benefits to hosting a tented event:
1. Extra Space
You might have more options than you think.
A Bedouin/ stretch tent is great for tricky areas- It can be used as an extension to an existing area or put up in an open area if you have space available.
There is also the option of putting us a Frame tent or Marquee in your back yard if you have the space to do so. The advantage of hiring a Frame tent is that you don't need a grass surface to put up this glorious tent.
Adding a tent will help create some space for food serving or a dance floor and some extra space for guests to party in.
2. Less Stress
Adding a party venue on the outside of your home/ venue will help to keep the party a bit more contained and manageable. Hiring a tent will keep the party outside and will limit access to buildings if needed.
Tentworx offers you hassle free setup so you can worry less about the details and enjoy your event.
The tent is put up by our team of professionals to ensure a secure structure for you to enjoy.
The décor, catering and management can also be handled by our elite team.
3. Less Mess
Once your party is over you can sit back and relax while our team do the heavy lifting and breakdown of your event. And just like that the whole venue is gone and you are left with your magical memories.
4. You don't have to worry about the weather
Everyone knows that the South African weather can be pretty unpredictable, and the thing is- we can't change it. But we can have a plan in place just in case! Tents provide shelter from rain showers & the excruciating African sun. Tentworx offers our clients the option of adding heaters or cooling units to your tent to ensure your guests are entertained in the perfect temperature setting.
Tent sides can be opened or closed depending on your tent type.
5. Anything is possible
Unlike a set venue, tents provide a blank slate that can be transformed with themed décor, draping, fairy lights, ambient lighting, custom dance floors and so much more. At Tentworx we believe in creative ideas. Take your event to the next level! Not only is Tentworx specialist suppliers in event infrastructure, hospitality and event management. We stock a large range of décor items, cutlery & crockery, linen, glassware & catering solutions.
Tentworx is your one stop shop when it comes to Simply Superb Events!
Need help with your event?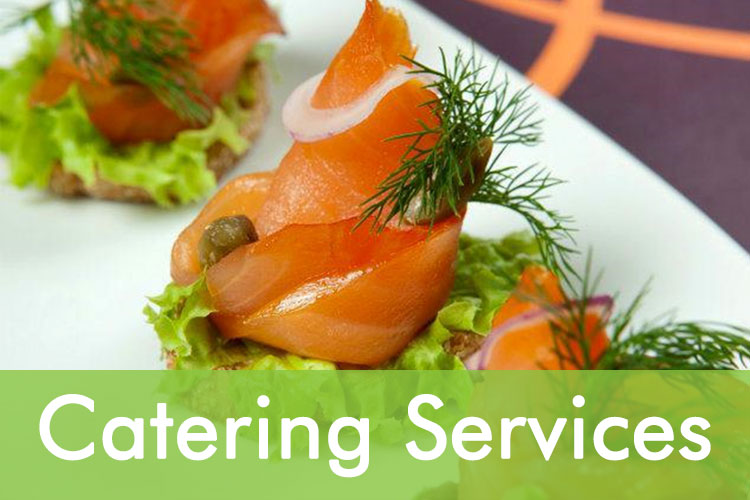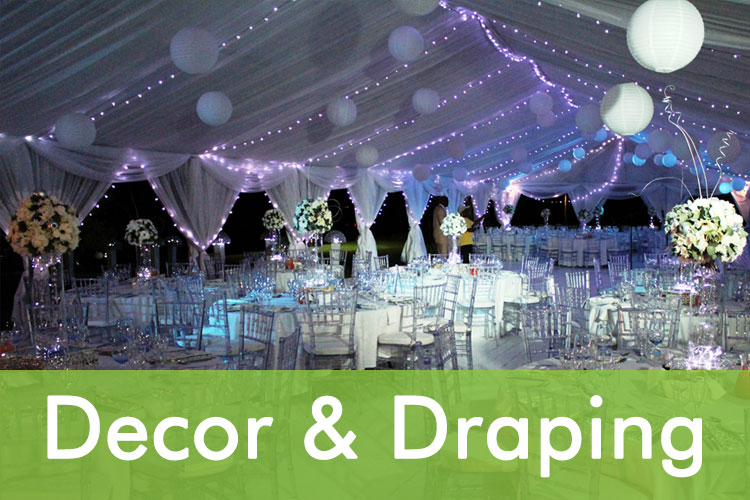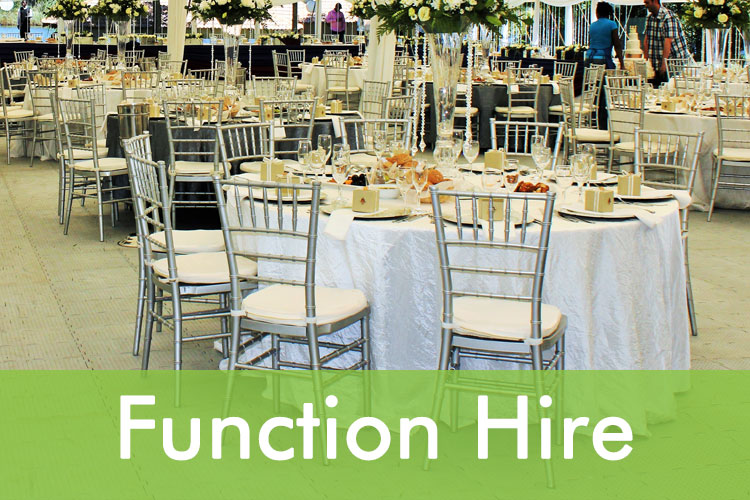 Want to find out more about our services?