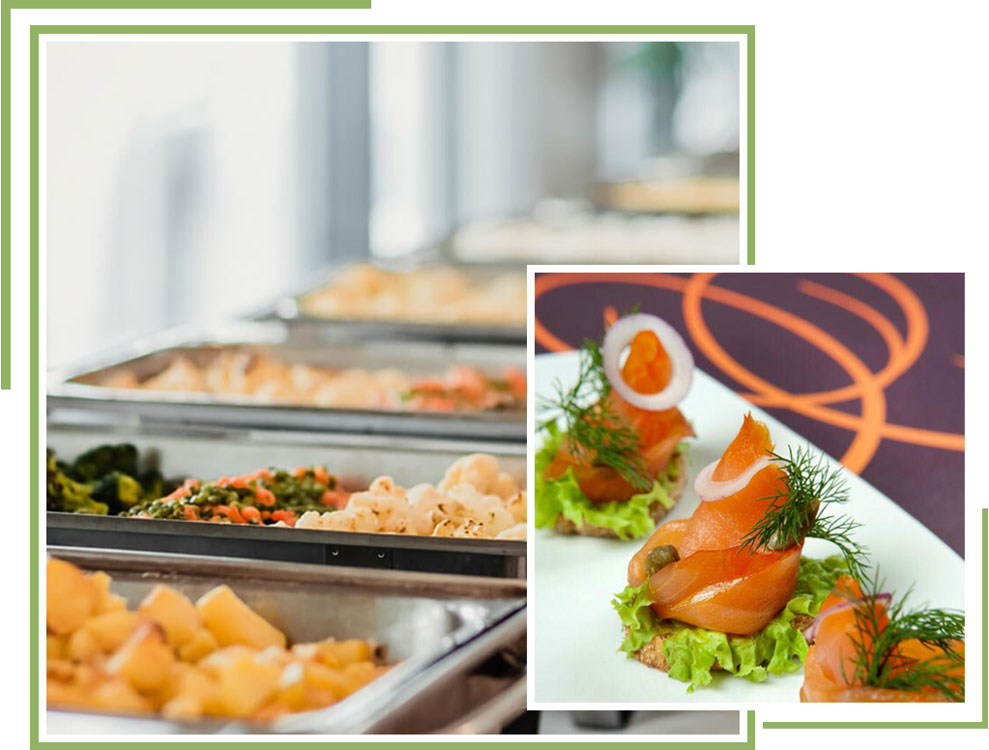 We provide catering through our sister company Dine By Design Catering. We offer a wide range of quality food for any event you may be planning. We know well that tasty food is the weakness of all and it is the best way to please your guest and enjoy your family or official event.
We offer a wide variety of dishes in our beautifully designed menus. We include dishes from a variety of cuisines and you can select the ones of your choice, interest and taste. We also suggest what kind of dishes or cuisine will be best for the type of event you are organizing and as per it you can plan it well. We have experienced chefs and managers who hold the responsibility of all the events responsibly. They do everything that can they do for pleasing your guests with tasty and delicious delicacies. From the breakfast's bread and butter to high class lunch and dining cuisines, we have an exceptional variety to serve you and satisfy your taste buds.
Our hospitality service is marvellous and you will find it amazing at your door step as and when you want. We cater our quality services for all types of events whether they are big or small. Our efforts will always go to get your event successful and making you and your guests satisfied.
Bring the world to your plate and contact us today on 0877 545 917/8 or visit our catering website on Dine by Design