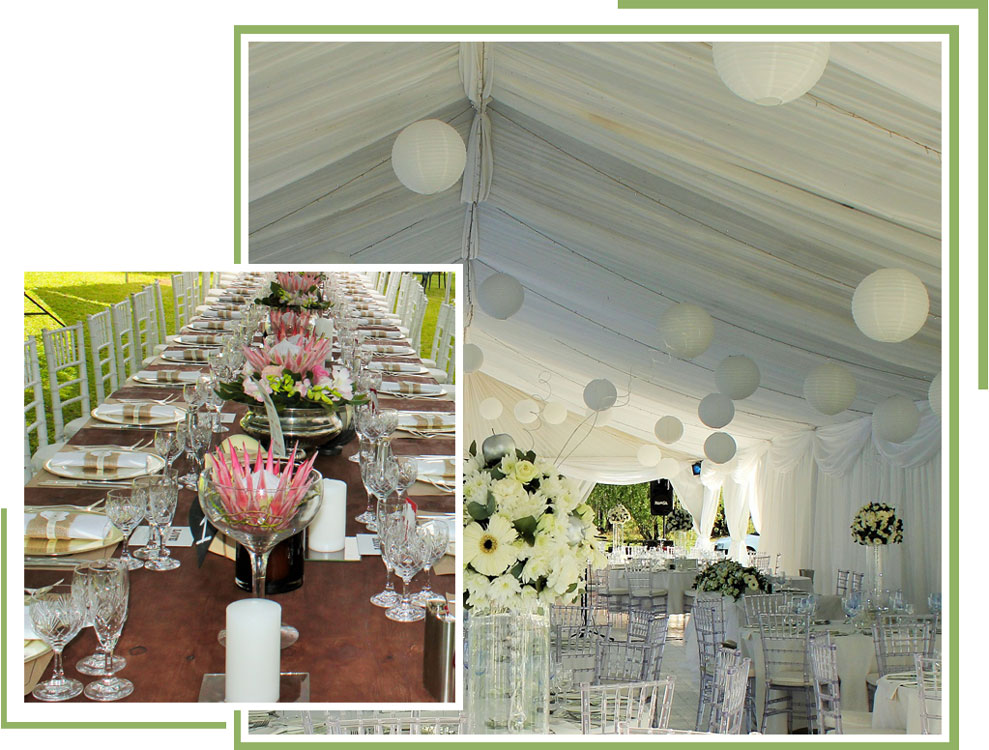 Tentworx is draping specialists. We create a draping fairytale in almost any structure. Our team is professional and well trained. Not only can we drape marquee tents, bedouin tents and frame tents but also almost any venue or room. Draping can be complimented by different lighting styles, also supplied by Tentworx.
We are the expert draping professionals in South Africa and offer you best decor services for all types of events. We have served in many events since years and having enough experience of giving the best services to our customers. Our skilled and expert professionals know what kind of draping they would have to do for any particular type of event. They are masters in using their brains and creativity and are able to produce results in the form of beautiful and appealing decor.
We, at Tentworx are best to be hired for event decoration service and we truly realize the faith of our clients in us. We always aim to prove their choice best through our exceptional quality services and appealing decorating to their all types of events. We have all understanding about the trends and decor culture and we assure them to be supplied with no delay.