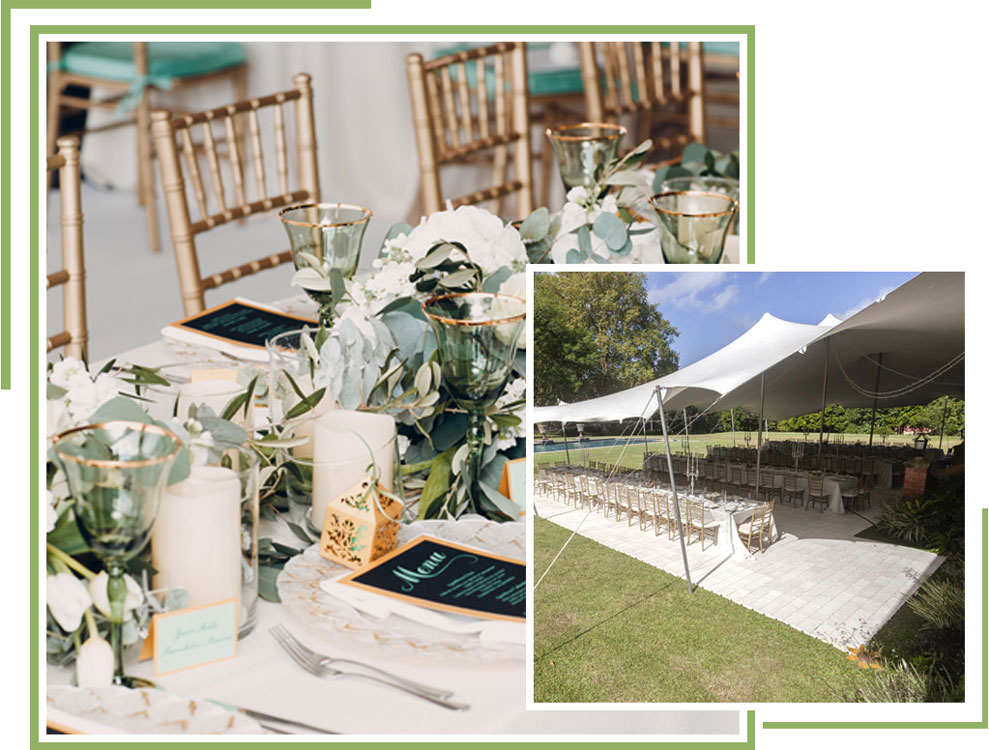 Weddings, Corporate functions, Product Launches, Special Birthday Party, Garden Party, Training Session, Building Launches or a "Just Because" party, at Tentworx Tent, Function and Decor hiring and Catering Services, we understand how important it is to you that your function is succesful.  Having been in the Function Hire and Catering business for 9 years, we also know how stressfull the organization of a function can be.
Selecting the right company from which to hire the Catering Equipment, Cutlery, Crockery, Glassware, Marquees, Tables, Chairs and Linen is almost as important as getting the table seating plan right.
When you hire from Tentworx Tent, Function and Decor Hire you can rest assure that your table settings will look fantastic, thanks to our quality Cutlery, Crockery, Glassware and Table Linen ranges.  The food will be warm when served thanks to our chaffing dishes and there will be sufficient tables and chairs to seat all your guests under one of our Marquees for hire.
We have everything your need for hire at Tentworx Tent, Function and Decor Hire and we offer the added benefit of advise gained through many years of function hire service throughout the Gauteng, Limpopo, Mphumulanga, North West, Free state areas.
At Tentworx Tent, Function and Decor Hire you can rest assured that you will receive the top quality service and assistance, irrespective of the size or type of function you are planning.
We offer creative and original solutions to meet your specific requirements.
Contact our professional events team for a quotation.
Tentworx Tent, Function and Decor Hiring stock a large variety of function hire equipment:
Round Tables
Retangular Tables
Wooden Tables
Plastic Chairs
Wimbledon Chairs
Tiffany Chairs
Event Flooring
Dance Floors
Fairy Lights
Ambient Lighting
Cutlery
Crockery
Tableware
Glasses
Table Linnen
Chair Covers
Large Variety Decor items and much much more.