Function Table and Chair Hire Services to Meet Any Event Requirements in South Africa
Function Table and Chair Hire Services to Meet Any Event Requirements in South Africa
You are planning your first formal event and although you want to be in control of every possible aspect, you simply cannot get to everything. You have the venue, but you need table and chair hire options. This is where TentWorx comes in. We have an extensive range of function hire services, which include table and chair hire, in addition to décor, cutlery, fairy lights, crockery, tableware, glasses, linen, décor items, chair covers and ambient lights. We also supply dance floors and event flooring solutions.
Contact Us on 087 944 8840 to get a Quote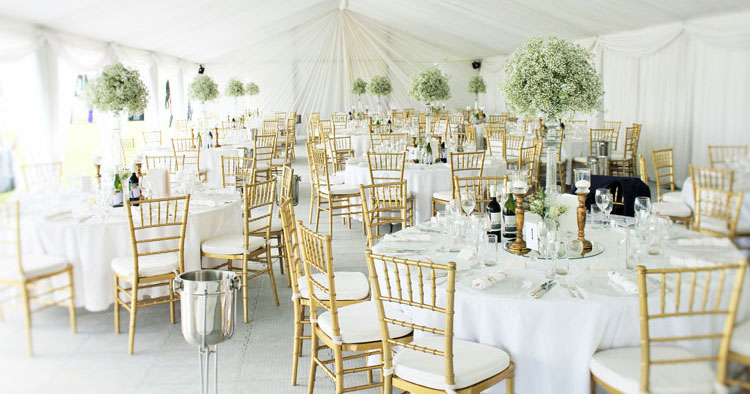 Want to find out more about our Catering & Equipment For Hire Options?
Request a Call Back and one of our friendly staff members will contact you to assist.
Types of Tables and Chairs for Hire
You can choose anything from round and rectangular tables, to wooden tables. When it comes to chairs, you have the options of Tiffany, Wimbledon, wooden and plastic chairs.
When to Make Use of Our Tent, Function, Table and Chair Hire Services
Our products are suitable for just about any type of event. Whether you plan on hosting a corporate product launch, special birthday party celebration, garden function, training seminar or a get-together, you will not be disappointed with our range, professional services or quality of the products.
Our Service Area
We provide our services throughout Gauteng, but also have partnerships with function hire companies across the country to ensure that we can offer our table and chair hire services throughout South Africa at an affordable price.
Amount of Space Needed
We're often asked how much space is needed for the tables. The answer is about 9 to 10 square metres for every 8 guests, if you use the round tables. For the head table, you will need about 9 square metres and can allow the same space for a buffet table.
Tent Hire Options
Although in some instances a complete outdoor setting will be perfect, when it comes to the potential for rain, wind, hail, snow or a lot of sunshine in South Africa, you will be wise to at least rent a tent in case you have to cater for extreme weather conditions.
In this regard, we recommend the Bedouin types of tents with their distinctly stretch character, if you only wish to create a stunning ambience and protection against wind and sun. Although the tents are completely water proof, there are slight openings on the sides. If you wish to completely protect against rain, then the marquee tents with their side panels that can be enclosed completely will be better. However, these tents are heavier and better suited for the larger events. Our aluminium frame tents set up easily and can also provide protection against weather elements. One benefit of these tents is that they can be set up on any type of surface, making them suitable also for indoor usage.
For comprehensive information on the tent selection, view our Tent Hire options. You'll find that we've answered all of your questions in this regard.
Need help with your event?
Catering
We also have a sister company, Dine by Design, that coordinates, prepares, and serves food and beverages according to client culinary requirements. With an extensive menu selection, experienced and well-qualified staff, they will ensure that your guests will remember the event for the truly magnificent foods, beverages and finger foods.
It doesn't matter how small or large your event is. You will want the best equipment, superior service delivery, expert assistance on hand and the peace of mind knowing that you can rely on the tent, table and chair hire company to provide the items on time and according to the requested quote. With such in mind, select TentWorx as your supplier and benefit from our extensive range, affordable pricing, superior service delivery and commitment to excellence.
View our range of services and contact us for a quote or professional assistance today.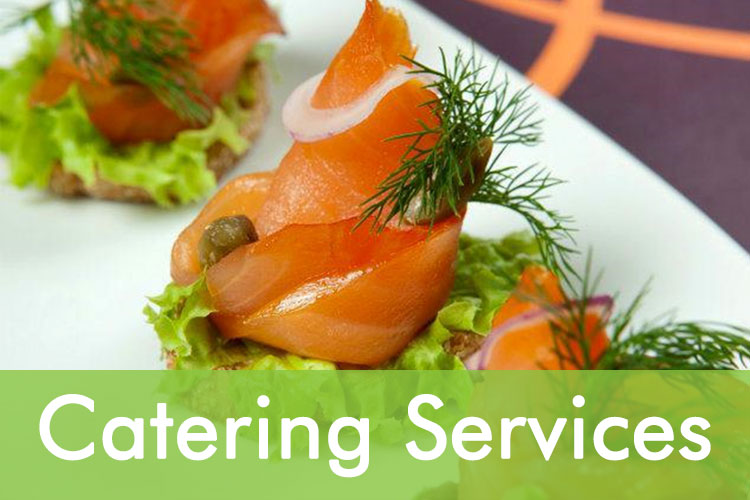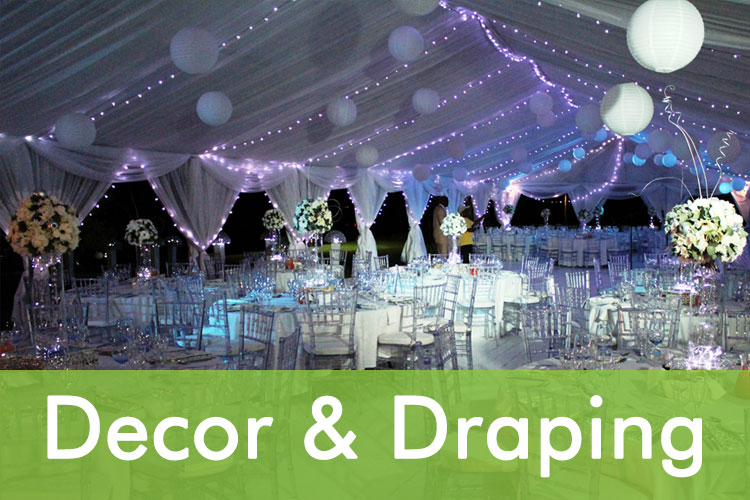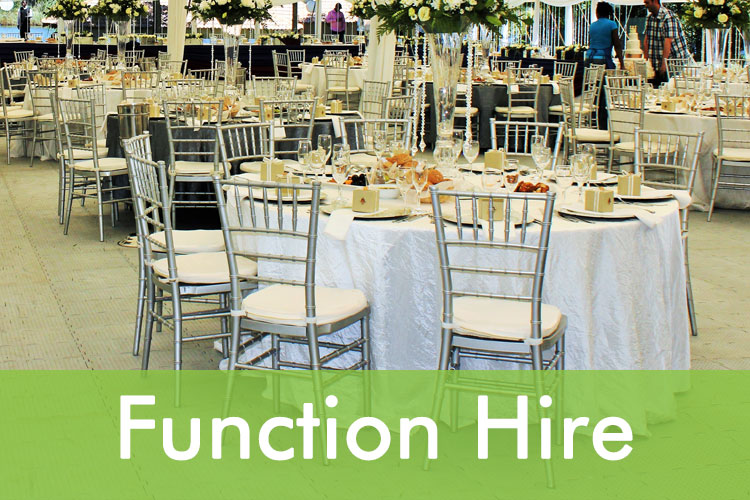 Want to find out more about our services?