Wedding Tents for Hire Make for the Perfect Venues
Wedding Tents for Hire Make for the Perfect Venues
Your wedding day is approaching, and all you can think about is the dress, your hair and make-up, and how much everyone is going to love what you have done with your chosen venue. Oh yes! The venue. It is usually a topic of contention with engaged couples. This is probably because wedding venues are hard to choose, and in the end, they really do set the scene for your big day. Some might say that all you need is love…and the perfect wedding venue.
Contact Us on 087 944 8840 to get a Quote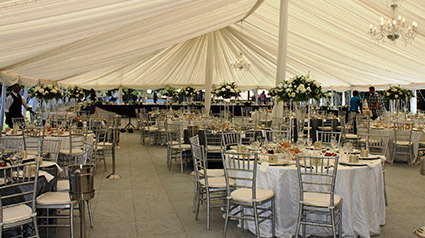 Want to find out more about our Tent Hire Options?
Request a Call Back and one of our friendly staff members will contact you to assist.
The Wedding Tent
The wedding tent, which is tastefully smothered in fairy lights and is gleaming white in the evening air, is the perfect place to celebrate your new union with your beloved family and friends. When comparing various wedding venues, the wedding tent might not even feature on your list of options. Rest assured, before your investigations are done, the wedding tent will have won you over, heart, mind, and soul.
Opulent wedding venues might have it all: the sought-after image, location, fancy interior décor, and the complement of readily available staff to assist you. For some wedding venues, there might even be a waiting list for a number of years, which can make them even more desirable to some.
The wedding tent offers something different. It is a clean slate. You can create a space that absolutely no one else has ever shared. Your décor, set-up, theme, and wedding venue will be uniquely yours, never to be recreated for anyone else ever again. There is something truly special about that.
Hire Wedding Tents from Reputable Tent Hire Companies
When looking for wedding tents for hire, there are a few things that you should make sure of from the very start. First and foremost, make sure that your chosen supplier has a tent or selection of wedding tents for hire in the right sizes.
The available tents must also be suitable for a wedding. For instance, you will not want to use a striped circus-style tent for your wedding day. You also do not want a dirty, worn tent that looks anything less than glamorous. Other important things to think about are the type of tents available and the safe rigging of them. When hiring a wedding tent, the hiring company must rig the tent for you, and provide you with a safety certificate. You must also be shown the various types/styles of tents available, so that you can make the selection that best suits your type of wedding. The options include Bedouin tents, frame marquees, and peg and pole tents.
Create the Perfect Space with our Wedding Tents for Hire
Your wedding tent, rigged and ready, is your canvas. Now you can bring your creative side to life. You can create a dreamy, romantic space to celebrate your union. Some popular ways to decorate a wedding tent include fairy lights, spot lighting, draping, flower bouquets, art, and more.
Tables can also be decorated to provide focal points that tie the whole concept in together. And before you worry about whether your guests will be suitably entertained or not, rest assured that any wedding tent can be completed with a hired dance floor and a bar area, everything required for your guests to have a good time.
Need help with your event?
Wedding Tents for Hire at TentWorx
If you would like to receive a quote on any of our wedding tents for hire, we warmly welcome you to get in touch with us. We recommend that you send us an email or give us a call for further assistance.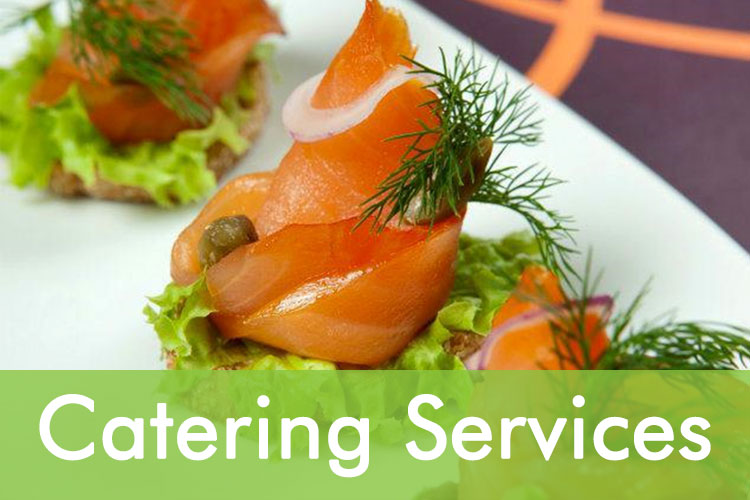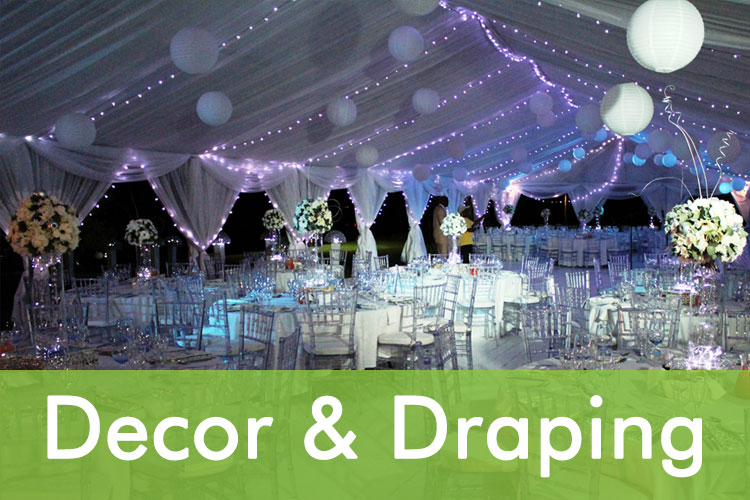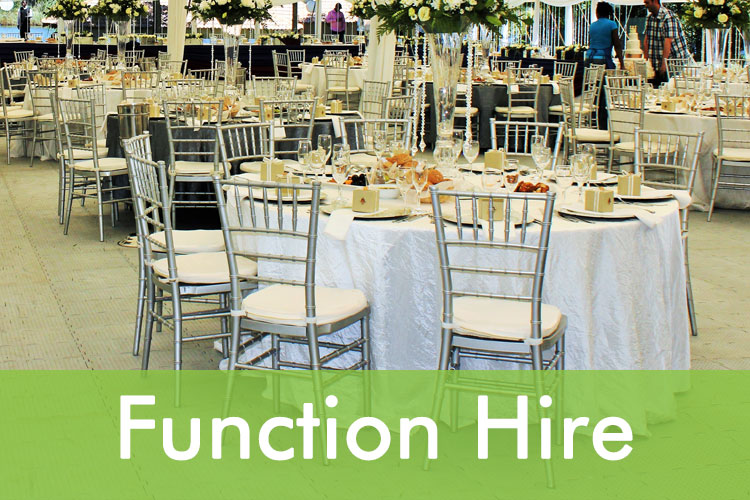 Want to find out more about our services?