Hire Catering Equipment for All Types of Functions in South Africa
Hire Catering Equipment for All Types of Functions in South Africa
At TentWorx, we offer aprofessional range of catering equipment for hire, in addition to our tent hire options. When it comes to draping, you will find that our creativeness, high-quality décor for hire and flexibility in application are amazing. We have an experienced and highly professional team available for the draping of Bedouin, frame and marquee tents, in addition to just about any type of venue. However, our service offering isn't limited to draping hire – we also supply complementing lights in various styles.
When you thus make use of our catering equipment hire services, you have access to a wide range of other services of which draping most certainly deserves special recognition for our expertise in this area. Our professionals possess the experience, creativity and knowledge to immediately identify the type of draping that will go with the particular venue and event, and because we keep up to date with the latest trends in draping and décor, we ensure that your event venue will be stylish.
Contact Us on 087 944 8840 to get a Quote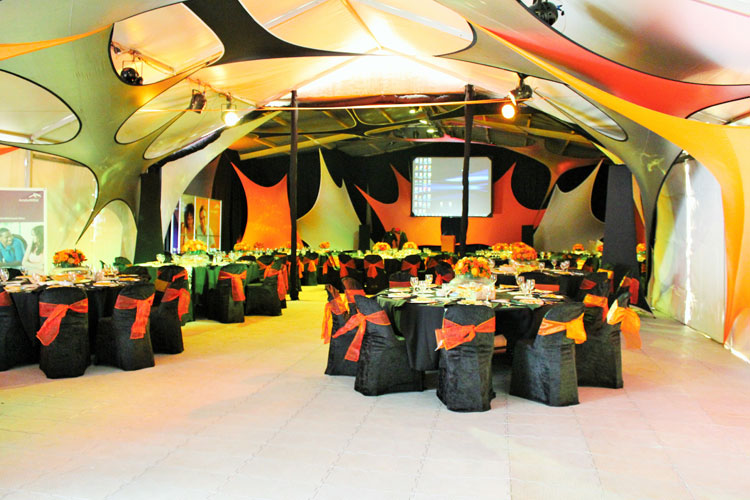 Want to find out more about our Catering Equipment For Hire Options?
Request a Call Back and one of our friendly staff members will contact you to assist.
Our hire services of catering equipment are well suited for a wide range of events, including, but not limited to:
Birthday parties – 16th, 18th, 21st, 30th, 40th, 50th and 60th.
Anniversary functions.
Corporate year-end functions.
Product launches.
Garden parties.
Training sessions.
Matric farewell functions.
Engagement parties.
Wedding receptions.
We have a proven track record of function equipment hire service provision, spanning over nine years. As such, we understand the challenges that you face in selecting tables, chairs, draping décor, glassware, linen, flowers, audio-visual equipment, dance floors, DJ equipment and cutlery. Fortunately, with years of experience in the provision of the above, we already know what type of equipment you need for particular events, and will help you make the relevant choices without imposing our preferences on you.
When you make use of our tent, function and catering equipment hire services, you will have the peace of mind knowing that your venue will look stunning, the seating plan will be perfect and the tables will look absolutely beautiful. Your guests will appreciate the wide range of foods and you will not have the embarrassment of serving food that has gone cold.
Our services are offered throughout Gauteng, Free State, Limpopo, North West and Mpumalanga. We take the time to understand your particular function requirements and even offer site visits subject to terms and conditions. It doesn't matter how big or small your event is, for us you are important and we can offer you equipment to suit your particular event size, location, budget, theme and purpose.
Types of catering equipment for hire include, but are not limited to:
Glassware.
Cutlery.
Linen.
Tables, including wooden, round and rectangular.
Chairs – plastic, Wimbledon and Tiffany.
Chair covers.
Décor items.
Draping.
Dance floors.
Event floors.
Event Catering Services
We are also able to meet your catering service requirements through our sister company, Dine By Design Catering. Various menu options are available and we offer you stunningly designed menus. Select the cuisine of choice or make use of our experienced chefs to help you select the menu that will suit the particular event, your guest demographics, location, timeframe and budget. Our menus range from breakfast to luncheons and dinner menus. With professional services available, you can focus on the enjoyment of the event, rather than having to be concerned about hosting aspects, such as catering and décor.
Need help with your event?
Tent Hire
Apart from hire services for catering equipment, we're known for our exceptionally large range of tents and tent sizes on offer. Here again, our experts will help you select the tent that will suit the surface, location, indoor/outdoor setting, budget, event type and total number of guests. We make it as easy as possible for you to get all the equipment that you need to set up your event venue for a memorable function.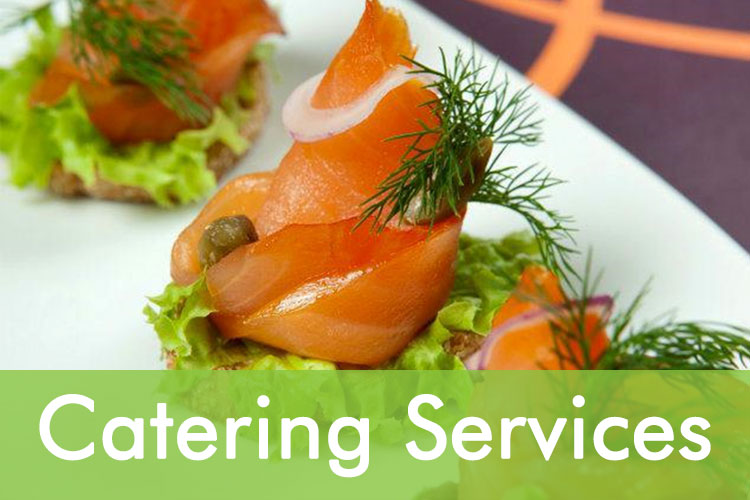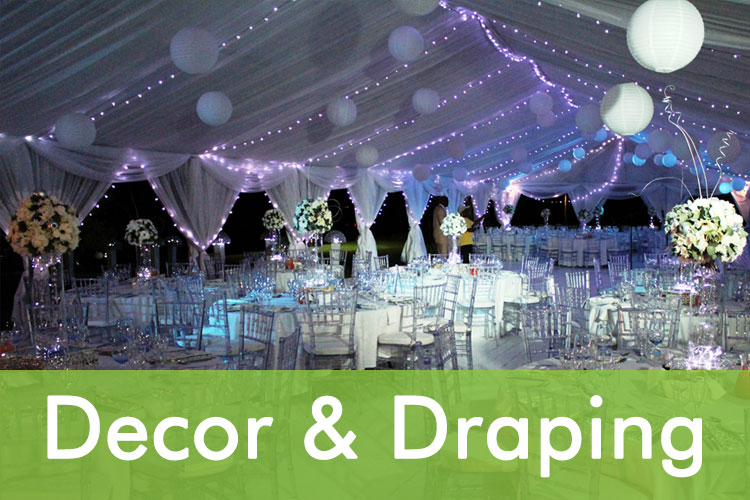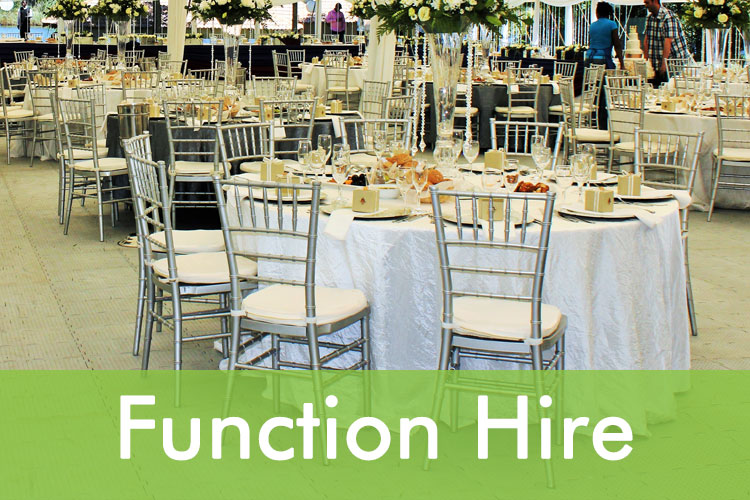 Want to find out more about our services?